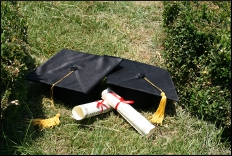 Guest post by Dee from SI Certs (he's my older brother)
One of the biggest misconceptions today is that you need to get a college degree to make a decent wage. Sure, you may have heard of famous college dropouts that made it big like Michael Dell, Bill Gates, Steve Jobs, and Simon Cowell. But many regular people are earning a good amount of money without a degree too.
Especially with today's insane college costs, it's a good idea to investigate other options before enrolling in a degree program. Also, a degree is so common these days. It's like what a high school diploma used to be. Everyone has one so it's hard to stand out from the crowd of job seekers.
But what if you avoided the marketplace for college graduates and instead entered an industry where degrees didn't matter? By adopting this strategy, you can save lots of money and not have to compete with the hordes of people that believe that a degree is the ticket to making money.
April 9th, 2011 | No Comments | Money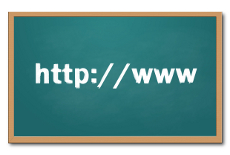 Choosing an online school is about researching the school and knowing yourself. It also helps to look at school rankings from reputable sources like The Best Degrees, US News and World Report, University of Phoenix online, and OEDb. During your research, you should look at characteristics like accreditation, student to teacher ratio (the more students per teacher, the less individualized attention you will receive), and tuition price.
Also, check out student reviews. You want an unbiased opinion from others who have gone the route of online learning. It's important to see what the school offers, but reviews of the school from previous happy or unhappy students can reveal more in terms of what really goes on.
September 14th, 2010 | 1 Comment | Miscellaneous

If you do any web browsing, you should definitely be browsing with Firefox instead of Internet Explorer, Chrome, or any other browser.
Firefox is growing in popularity as people are spreading the word about its excellence. It gets downloaded over 20 times per second. In July 2009, it reached over one billion total downloads. It's only been around for five years, but it already has 25% market share. Only Internet Explorer has a higher share with 64%.
Why has this free, open-source browser attained remarkable growth? Here are five reasons.
January 4th, 2010 | No Comments | Internet