Miscellaneous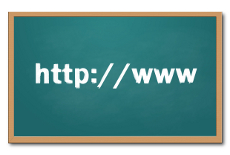 Choosing an online school is about researching the school and knowing yourself. It also helps to look at school rankings from reputable sources like The Best Degrees, US News and World Report, University of Phoenix online, and OEDb. During your research, you should look at characteristics like accreditation, student to teacher ratio (the more students per teacher, the less individualized attention you will receive), and tuition price.
Also, check out student reviews. You want an unbiased opinion from others who have gone the route of online learning. It's important to see what the school offers, but reviews of the school from previous happy or unhappy students can reveal more in terms of what really goes on.
September 14th, 2010 | 1 Comment | Miscellaneous
Music improvisation is kind of like losing weight. You see other people successfully doing it but you can never really get it down quite right. I admire those great pianists who can turn an ordinary, boring hymn into a complicated prelude. I've always wanted to learn how to do that. I figure, anyone can learn how to play precisely what is printed on a music score. But not everybody can add embellishments and grandeur to a plain piece. When people want me to play a hymn, often they also add, "Can you make it sound cool too?" They just don't know how much I long to make it sound "cool."
When I ask these accomplished accompanists the secret to their talent, they usually tell me, "I don't know how to explain it. It just happens." It seems that learning how to improvise is something that just gradually occurs little by little until one day you play something and you realize what you played is not what is on the music score. I wish somebody could actually think, pinpoint, and explain what happens when they improvise and share that knowledge to thirsty musicians like myself.
Luckily, I once had a piano teacher who was close to that point. She accompanied her church every week with grandiose, glorious, complicated fluff all from just reading off the church hymnbook. There is one secret that she taught me that made a world of difference in the hymns I play for my church. I like to call it the "left chord inversion sequence."
Read the rest of this entry »
June 25th, 2007 | 9 Comments | DDR, Miscellaneous, Money, Music
I enjoy eating out. I mean, who doesn't? I love basking in the entire dining experience of waiters, menus, "a la carte" dishes, credit cards, and tips. It just feels so much more upscale and sophisticated than the McDonald's or Taco Bell drive through. Every week I make sure that my friends and I dine out at least once at a restaurant. The week would be incomplete without it.
There are a couple of things that I learned after these many out-of-the-house dining experiences. I call them my "Rules of the Restaurant." They are as essential to follow as the minimum 15% tip. Don't disdain these guidelines like restrictions. They are designed to help and save you undo grief. You'll save money yet feel like you've eaten a full meal. They'll keep you from any buyer's or eater's remorse.
I give you the Rules of the Restaurant.
Read the rest of this entry »
May 10th, 2007 | 1 Comment | Miscellaneous, Money