How to Choose an Online College
Submit to del.icio.us
|
digg it!
|
Submit to Slashdot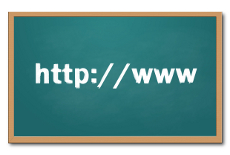 Choosing an online school is about researching the school and knowing yourself. It also helps to look at school rankings from reputable sources like The Best Degrees, US News and World Report, University of Phoenix online, and OEDb. During your research, you should look at characteristics like accreditation, student to teacher ratio (the more students per teacher, the less individualized attention you will receive), and tuition price.
Also, check out student reviews. You want an unbiased opinion from others who have gone the route of online learning. It's important to see what the school offers, but reviews of the school from previous happy or unhappy students can reveal more in terms of what really goes on.
Remember, schools will always try to promote themselves. Student reviews is where you can see if schools really have responsive advisers, if teachers give timely feedback, if teachers give individualized feedback or cookie-cutter responses, and if there is an available and knowledgeable IT and technical staff. (No one wants to be stuck trying to submit a paper in the wee hours of the night and not be able to meet a deadline just because of technical difficulties. It's pretty much guaranteed that you will need the help of IT at least once in the course of the class.)
Even more important than researching online schools is knowing yourself. It takes an extra disciplined person to even go the route of online learning. The freedom of not having the kind of rigid deadlines found in a traditional classroom setting also has a tendency to bring on the greatest enemy of online education: procrastination.
If you thrive on deadlines, make sure you sign up for an online school that has pretty much the same characteristics of a real classroom: deadlines for assignments, classes that meet at a certain time with all students and teacher present (albeit online), interactivity with students, and a syllabus that won't allow you to procrastinate. Set yourself up for success by knowing what parameters you need to help you get to your goal.
Subscribe to The Information Bank by Email |
Submit to del.icio.us |
digg it! |
Submit to Slashdot
Posted on Tuesday, September 14th, 2010
One Response to "How to Choose an Online College"
University Online Programs Says:
April 19th, 2014 at 3:34 pm

What's up to all, the contents present at this website are in fact awesome for people experience,
well, keep up the nice work fellows.
Leave a Reply
You must be logged in to post a comment.